Pricing & Subscriptions
Moneypenny offers both Pay-as-you-go (pay per hour, per project, no strings attached) and subscriptions (10, 20 or 30 hours per month dedicated support). Depending on the activities required, we determine the skills and work experience needed to support you in the best possible way. Ask for your virtual assistant Sidekicks Marjolein Richter or Marianne Sturman.
Cloudworker
Student
University level
 
VA
Experienced secretary
Personal Assistant

VA Exec
Executive secretary
Executive level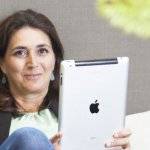 VA Pro
Experienced professional
Marcom, webdesign, etc.